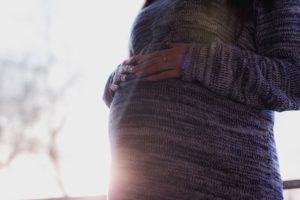 Fact: Maternal mental health (MMH) disorders impact up to 1 in 5 women; yet most never receive a diagnosis, treatment or support.
We recently teamed up with 2020 Mom, to conduct an evaluation of their pilot program to help identify ways in which certified peer specialist training could be adapted to address MMH. This pilot test included collaborations with several community-based partners, including Recovery Innovations (RI) which provided general Peer Support Specialist training.
The study included two components: (1) Certified Peer Support Specialist training and, (2) training specifically addressing Maternal Mental Health. The first was a two-week, live instruction that covered necessary skills in providing peer support in a behavioral health setting, Stages of Change, and addiction. The second component was provided by Women's Health Innovations of Arizona and reviewed specific conditions and struggles related to maternal mental health over the course of 2 days.
The evaluation study demonstrated that those who participated:
Increased their confidence in their ability to provide peer support to other women;
Increased knowledge of information from training, including MMH-specific content;
Reported being satisfied or very satisfied with the training;
100% use the information from the training in their current MMH work; and
Gained empathy, compassion and communication skills.
This evidence-based peer support specialist training had a positive impact on MMH peer support work and was beneficial overall to those who took part.
We are pleased to have had the opportunity to work with 2020 Mom to help tell their story! Check out this clip that includes our presentation at the Annual 2020 Mom Forum in February.
Share this post with #MMHweek2020!
Funding for the pilot test and evaluation study was provided by the Hope and Grace initiative. Click here to see the full report.