The Measurement Group specializes in the evaluation of health care and social service programs. Since 1988, The Measurement Group has helped its clients document their work and measure outcomes. We help organizations use evaluation data for quality assurance, program improvement, and sustainability.
What Makes Us Different
TMG takes on a limited number of projects. We work on projects which we judge to be especially valuable for improving the healthcare and social service nets.
We will adapt tools and techniques to requests from your staff, to your working style, and to your setting.
Data we present in meetings with key stakeholders are clear and actionable.
We are respectful of the organizations and individuals being evaluated.
We put our most senior and experienced professionals in charge of the projects. Your staff will be regularly interacting with our senior partners.
TMG staff are nationally recognized experts in evaluation design, assessment, quantitative and qualitative data, statistical analysis, and information systems.
Key Professionals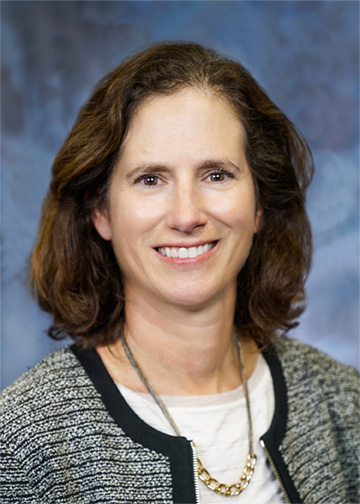 Lisa A. Melchior, Ph.D. (President), a California licensed psychologist, received her Ph.D. in 1990 from the Psychology Department at the University of Michigan. Dr. Melchior is a Fellow of the American Psychological Association's Division 5 (Quantitative and Qualitative Methods) and Division 50 (Society of Addiction Psychology). She is a frequent contributor to professional journals on evaluation of treatment and prevention programs for women, youth and families in the areas of substance abuse, mental health, HIV/AIDS, domestic violence, and child welfare. Dr. Melchior leads The Measurement Group's evaluations of community-based programs and has had a key role in TMG's national evaluation centers and cross-cutting evaluation studies.
See Dr. Melchior's resume and connect with her on LinkedIn.
Program Evaluation
What is Program Evaluation?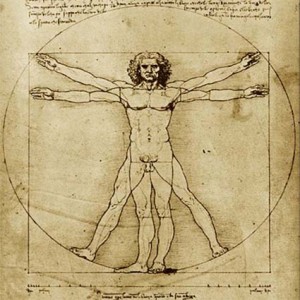 Program evaluation is both science and art. Program evaluation answers some fundamental questions about healthcare, social, education, and other services. How was the program implemented? Did the implementation work in the intended way? Did the program meet its stated goals and objectives? What outcomes did the program produce? Did the program have lasting impact? It is not only important to find the answers to questions such as these, but to also identify the reasons for these results and to understand why things did or did not turn out as planned.
As a science, program evaluation makes use of established research methods with quantitative and qualitative data to permit the evaluator to deduce the effects of the program. As an art, an experienced evaluator will use clinical judgment derived from work with similar programs to understand what is special or deficient in a program and how to assure and improve the quality of the services.
Program evaluation can help your organization assess and understand the services it funds or provides.
Our Approach
The Measurement Group balances listening to clients, the professional judgment of experienced evaluators, scientific methods, and the perspective of working with healthcare and social service programs for more than 20 years.
Our approach is highly collaborative. We see ourselves as partners with our client organizations. We have actively avoided a model often used by consultants where an "outside expert" comes in and tells the client what to do.
We see program evaluation as a way to share program successes, backed by rigorous research methods and theory.
Experience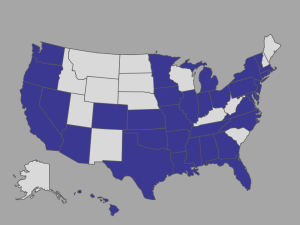 Since 1988, The Measurement Group has evaluated more than 400 health and social service programs across the US. Recent TMG evaluation projects have included:
Initiative-wide evaluations of major state-wide and national programs to increase capacity to meet the needs of older adults;
Evaluation of comprehensive substance abuse treatment programs for women, children, and families;
Feasibility studies to help healthcare and social service organizations implement new data and evaluation systems;
Evaluations of culturally-specific healthcare programs for underserved populations (such as recent immigrants, ethnic and cultural minority groups);
Evaluation studies of long-term impact of national initiatives on systems of care for major health conditions (such as HIV/AIDS).
Click here for a more comprehensive list of our projects.
Our History
The Measurement Group was founded in 1988 by George J. Huba, Ph.D. (Yale, 1977). Dr. Huba collaborated with Dr. Melchior at The Measurement Group until his retirement in November 2011. Dr. Huba is a Fellow of Division 5 of the American Psychological Association (Quantitative and Qualitative Methods) as well as Division 50 (Society of Addiction Psychology). Throughout his career, Dr. Huba frequently contributed to professional publications on methodology and program evaluation, on content related to alcohol and drug abuse, HIV services, services for older adults, and healthcare systems and infrastructure change. Dr. Huba held faculty appointments at Yale, the University of Minnesota, UCLA, and the California School of Professional Psychology. At The Measurement Group, Dr. Huba led a number of national evaluation centers and cross-cutting evaluation studies.
Services Offered
The Measurement Group offers a full range of services to document the processes, outcomes, and short and long-term impacts of health and social service programs.
TMG develops evaluation design and feasibility studies to help organizations determine their readiness to conduct program evaluation.
TMG designs and implements data collection systems that aim to be comprehensive while minimizing burden on clients and agency staff.
TMG analyzes quantitative (numeric) and qualitative (text-based) data using state-of-the-art methods.
TMG develops reports for various audiences, including internal management, agency funders, and other stakeholders.
TMG works with programs to use data as a continuous feedback mechanism to promote program improvement.
TMG creates dissemination products to support diffusion of innovation in healthcare and social services.