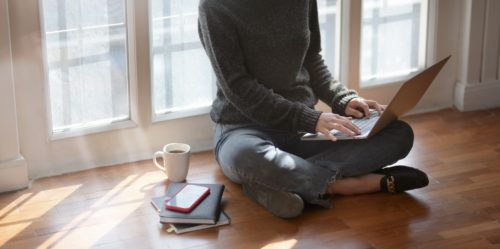 Greetings from my home office! The last few weeks have brought unprecedented change to our world. We plan to re-launch this blog and share posts on a variety of topics related to our evaluation work, the programs we work with, the populations they serve, as well as assorted random thoughts about who knows what.
The AEA365 blog posted recently about the role of evaluation during a pandemic. Among other things, the piece stressed flexibility and responsiveness. I can't agree more. I'd also stress keeping communication going in these difficult times. Our work is primarily with community-based health, behavioral health, and social service providers. They are having to re-design their services on the spot – working to maintain connections and support for their clients while keeping their staff safe and healthy.  Because community programs are focused on responding to the crisis, addressing evaluation concerns isn't necessarily their highest priority. We are reaching out to our clients to let them know we are here for them and offering whatever support we can. And, it's an opportunity to check in and evaluate whether we need to adjust our evaluation designs or implementations. For example, are our evaluation protocols working given new modes of service delivery? Do we need to adapt any of our procedures?
In terms of running this small business, we are fortunate – we can continue to do our work remotely without much interruption. But the logistics bring some challenges. Being able to just bounce something off one another takes a bit of planning (picking up the phone or messaging), rather than just walking across the hall in the office. On the plus side, though, we get to work surrounded by family and furry companions.
Be well,
Lisa