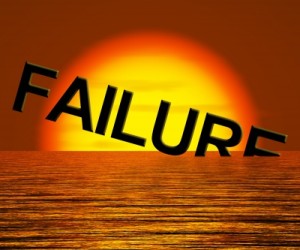 Learning from failure has been on my mind, both personally and professionally.
On the personal front, my son, a high school senior, wrote an essay for his college applications in response to one of the prompts in the Common Application:
"Recount an incident or time when you experienced failure. How did it affect you, and what lessons did you learn?"
Although the particular failure that my son wrote about was difficult for him to experience at the time, it was an important opportunity for learning and growth. With hindsight and some perspective, he was able to recognize and appreciate that.
The same can be said for failure as it occurs in community programs and how evaluation can help articulate the lessons learned from those failures. In program evaluation, documenting failure can be just as valuable as success – perhaps even more so. [Read more…]