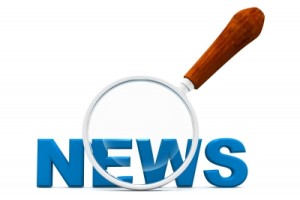 It's always exciting when we have the opportunity to publish findings from our program evaluations. We are pleased to announce that we have a new publication coming soon! An article resulting from our work with the Westside Partnerships for Families program has been accepted for publication in Children and Youth Services Review. The paper, An Intensive Mental Health Home Visiting Model for Two At-Risk Early Childhood Populations, is authored by Katherine Reuter, PhD, former Program Director at the Providence Saint John's Child and Family Development Center (CFDC) in Santa Monica, California, and Lisa Melchior, PhD and Amber Brink, BA of The Measurement Group.
Partnerships for Families is a child abuse prevention program that was initially funded by First 5 LA in 2006. Part of a county-wide initiative, Providence Saint John's CFDC  implemented this program in the Westside Service Planning Area of Los Angeles County. In the PFF Mental Health Model, mental health professionals work with families in a home visiting setting. The purpose of the program is to reduce risk and build protective factors in families with young children at-risk for child maltreatment. The paper describes the PFF Mental Health Model and documents improvements in family functioning among participants. It also presents data showing how caregivers reduced their risk on a number of personal characteristics — particularly those characteristics amenable to change through mental health intervention. Results were examined in two groups referred to the program: families with young children (age 0-5 years) who were referred by the Department of Child and Family Services, and pregnant women who were referred by community service providers due to risk factors for child maltreatment (such as depression, substance use, and/or domestic violence). Positive outcomes were observed at both the individual caregiver and family level in both of these groups.
We are pleased to help disseminate the outcomes of this innovative program and contribute to the evidence base for its effectiveness. While the focus of this article is primarily quantitative, we are currently working on another that will present a qualitative analysis of selected case studies to illustrate ways in which program participants demonstrate aspects of family strengthening.