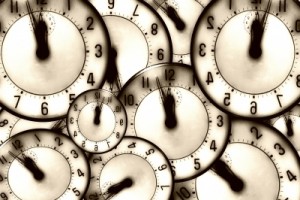 I really didn't mean for this much time to go by since my last blog entry in May. My colleagues and I at The Measurement Group have been busy with a number of interesting projects. For example:
We recently completed a five-year evaluation of the Los Angeles Integrated Add Us In Consortium, led by the Integrated Recovery Network. This project was funded by the US Department of Labor, Office of Disability Employment Policy (ODEP) to expand employment opportunities for people with disabilities. The Los Angeles Consortium created and implemented a successful model for helping people with primarily mental health disabilities to gain "soft skills," connect with employers, and gain and maintain jobs that match their abilities and interests. Across the five-year project period, the Los Angeles Consortium helped its clients — many of whom are homeless and dealing with mental illness — in successfully obtaining 193 jobs! It was an incredibly rewarding experience to work with this group and help them document and share their outcomes.
Since earlier this year, we have been working with Arizona First Things First on the evaluation of an online developmental screening program they have implemented in three regions. We've interviewed a number of stakeholders to understand issues that they encounter in providing developmental screening to families with young children (0-5 years). In particular, we've been learning about the successes and challenges they've had in using an online screening tool. We continue to gather and share information with our colleagues on this project to help inform their future developmental screening strategies.
These are just a few highlights of the work we've been doing in recent months. In addition, life got busy with high school graduations, family trips, and transitions with my son starting college. So, blogging took a back seat for a while. But with lots of news to share, I will be returning to active blogging soon…if not now, then I'll make an early new year's resolution?