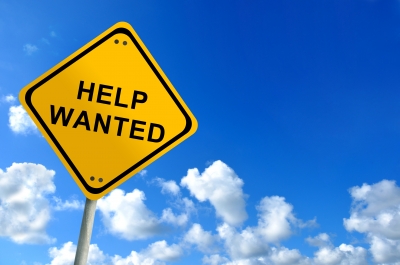 The Measurement Group LLC (TMG) has an immediate opening for a full-time program evaluation/research assistant in its Culver City, CA (Los Angeles Westside) office.
The Measurement Group is a consulting firm with 30 years of experience specializing in program evaluation for health and social services. We help clients in both the public and private sectors document their activities and programs, record outcomes, assure the quality of their services, and improve quality. Our clients include community based organizations, federal and state healthcare agencies, and private philanthropies.
Research assistants work directly with senior PhDs and other professional evaluation staff on project reports and presentations, including policy reports, scientific publications, and presentations at professional meetings. Duties include assisting with data collection, entry and cleaning; coding of qualitative data; basic quantitative data analysis; word processing; and general office support. Depending on qualifications, duties may also include additional data management and statistical analysis and travel to client meetings and conferences. Although the exact mix of projects is subject to change, current projects that TMG research assistants work on include: an evaluation of a program for young adults age 18-25 affected by substance abuse, mental illness, homelessness, and other health-social problems; evaluations of community-based programs designed to eliminate health disparities; and other treatment and prevention programs for vulnerable populations.
This is an excellent opportunity for individuals who wish to gain applied research experience and benefit from professional development opportunities before returning to graduate or professional school. Dozens of previous TMG research assistants have pursued advanced study (PhD, MA, MPH, MD) in fields such as public health, psychology, social work and medicine at prestigious universities such as Harvard, Yale, Johns Hopkins, UC Berkeley, USC, UCLA, Columbia and UNC.
Applicants with a BA/BS in Psychology, Sociology, or other Health or Social Science field and one or more years of relevant experience (which can include undergraduate experience working in related research) are strongly encouraged to apply. We are looking for someone who is detail-oriented, able to multi-task, and has strong organizational skills. Bilingual English/Spanish preferred. Proficiency with standard office computer applications (word processing, spreadsheet, presentation, etc.), as well as software for statistical analysis (SPSS) is desirable. This position involves a mix of (1) data collection with young adults with substance abuse and/or mental health issues and (2) office work performing program evaluation and other office support tasks. The ideal candidate is a self-starter who works well both independently as well as with others in a team.
Competitive salary, company-paid healthcare plan, standard vacation and holiday schedules.
Interested applicants should submit a cover letter and resume to info@themeasurementgroup.com.