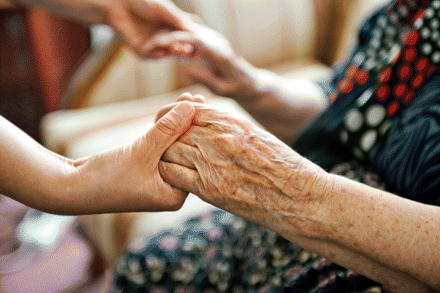 The Measurement Group works with a range of programs that address the needs of an aging population.
TMG evaluates programs designed to increase access to quality care for all groups of older adults.
TMG works with programs addressing medical, social, and support needs of the elderly.
TMG evaluates workforce development programs that increase the number and skills of providers working with older adults.
TMG evaluations document the processes of innovative service models so that successful programs can be replicated.
TMG evaluations measure outcomes at the individual, program, and systems levels.
TMG evaluations document the implementation of best practices in services for older adults.
Selected Examples
The Archstone Foundation, through its Elder Abuse & Neglect Initiative, funded projects throughout California to develop, implement, and disseminate strategies for providing services to identify, prevent, and minimize the impact of elder abuse and neglect.
Two initiatives of the Hartford Institute at New York University, Resourcefully Enhancing Aging in Specialty Nursing and Nurse Competence in Aging, work with specialty nurse associations to improve nursing competencies in caring for older adults.
The Hartford Gerontological Nursing Initiative used a variety of strategies to increase the supply of geriatric nurses and the quality of care they provide by enhancing geriatric nursing training programs (funded by the John A. Hartford Foundation).