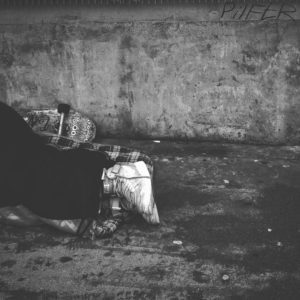 This post is written by Michelle Quezada, Evaluation Assistant at The Measurement Group. Homelessness is a huge issue here in Los Angeles County, and many of the programs we evaluate provide services to this extremely vulnerable population. Thanks Michelle for this contribution.
—
The coronavirus is quickly spreading, and although the U.S. government has advised social distancing and self-isolating to slow the spread, these measures will not completely eliminate the disease. Slowing the spread of the virus is critical – COVID-19 has become a pandemic and does not discriminate against age, race, or sex, making everyone susceptible. Nonetheless, the elderly, those with compromised immune systems or individuals who have chronic illnesses such as diabetes, heart or lung disease are considered to be at a higher risk of developing more severe complications related to the infection.
In an effort to reduce transmission of the disease, health officials at the Centers for Disease Control and Prevention (CDC) recommend that very specific actions be taken for protection – including staying at least a six feet distance from others; frequently washing your hands for at least 20 seconds with soap and water; avoiding touching your eyes, nose, and mouth; wearing a face mask if you are feeling unwell; and to disinfect frequently touched surfaces throughout the day (How to Protect Yourself). This begs the important question – what about those who are homeless?
For those who experience chronic homelessness, the recommended precautions outlined by the CDC are not so feasible. The homeless population face significant challenges of inadequate medical care and clear lack of basic hygiene necessities.  A large number of these individuals also experience serious underlying health conditions including behavioral health disorders that can greatly impair their daily functioning. The lack of access to necessary supplies to help in the fight against COVID-19 such as antibacterial soap, hand sanitizer, facemasks and disinfectant wipes can be especially damaging for those without stable housing, who are not only left to fend for themselves without shelter and in close proximity to others, but without the basic needs required to slow the transmission of the coronavirus.
What's more, those infected with COVID-19 may experience symptoms anywhere from 2 to 14 days after exposure, if even at all. There have been reports of confirmed cases of COVID-19 in which individuals have remained asymptomatic. The issue is, several people infected with the disease may not know they are carriers and continue spreading and transmitting the disease to others. This means, that those within the homeless population are especially susceptible, considering they spend the overwhelming majority of their time in close proximity to others, who may not have access to medical care, COVID-19 testing, facemasks to wear when they are feeling ill, or the resources needed to properly wash and sanitize their hands frequently. This population is also at higher risk for developing more severe cases of COVID-19 and associated complications due to preexisting conditions.
As of March 24, there have been 2,365 cases of COVID-19 in California, with 50,206 cases in the U.S. (Coronavirus Live Updates). However, these numbers only include confirmed cases. California Governor Gavin Newsom noted that as many as 60,000 of the 100,000 plus homeless may be infected with the virus over the next several weeks. To increase hygiene opportunities among those without stable housing, the Los Angeles City Council has begun implementing safety measures including mobile showers and portable toilets (How to Prevent Coronavirus from Ravaging Homeless Encampments). Most importantly, Newsom has announced immediate plans to take over 42 city recreation centers, converting these spaces into emergency shelters, making 6,000 beds available (How to Prevent Coronavirus from Ravaging Homeless Encampments). These measures are not without challenges – how does this fit with the CDC's very specific guidelines calling for people to stay at least 6 feet apart to reduce transmission? These are valid concerns, but the city has committed individuals will remain at a safe distance in compliance with the CDC by keeping occupancy at these facilities low. Inevitably, these measures pose health risks but it seems more beneficial to have the detection and sanitation opportunities these temporary housing solutions have to offer.
The magnitude of COVID-19's impact has proved that on a global scale, we were ill-prepared for a pandemic, but the homeless population is especially vulnerable considering their lack of fundamental resources and access to healthcare. If even one person becomes infected with COVID-19 within a homeless community filled with housing tents, a domino effect becomes imminent considering how easily the virus spreads. While California is making strong efforts to aid homeless communities during this time, these strides are not without challenges.